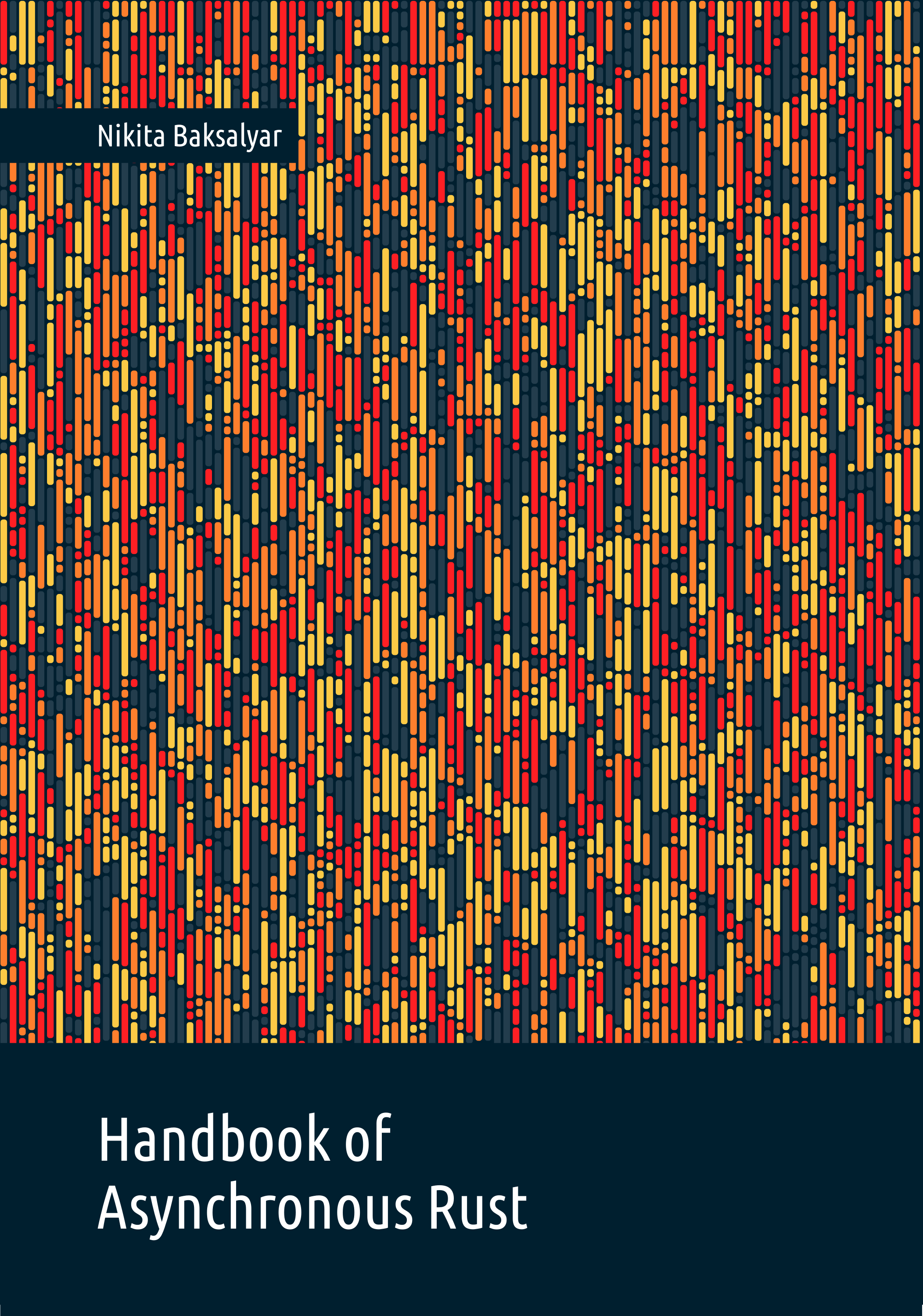 Handbook of Asynchronous Rust
Stemming from the 2015 series of articles "Rust in Detail", this small book explores the topic of asynchronicity in Rust, a modern systems programming language.
It is expected to be published in Q2 2019 under the free license (Creative Commons). Drafts & previews will be available on this website.
Contents at a glance
Introduction
Thinking asynchronously
Writing asynchronously
Futures

Visualising futures
Understanding futures
Combinators

Systems level

Event loops
Epoll and Kqueue
Mio